Introducing Realtime Royalty Tracking: Stay Updated Every Minute!
22 June 2023
John Smythe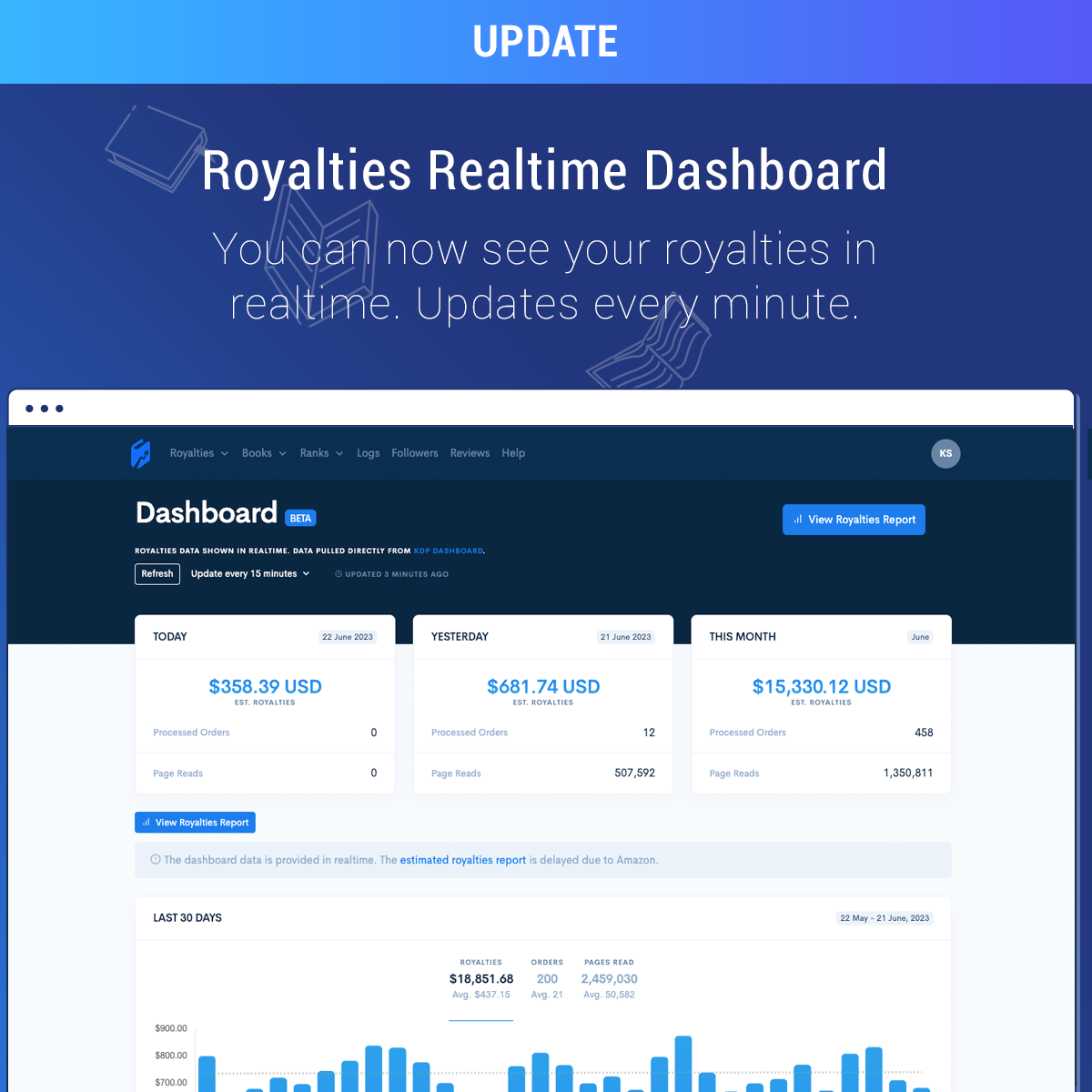 We're delighted to introduce an exciting new feature that promises to revolutionize the way you monitor your earnings – Realtime Royalty Dashboard!
In our constant endeavor to empower creators and collaborators like you, we've created Realtime Royalty Dashboard, a feature that enables you to monitor your royalties in real-time. Starting from now, you can view your royalties as they accrue, with updates flowing in every minute!
This new feature is designed to equip you with live data, aiding you in making quick and informed decisions. You will have instant insights into your earnings.
While we're introducing this dynamic, fresh view of your earnings, we want to assure you that your traditional royalties report isn't going anywhere. You will still have access to your comprehensive record, giving you a holistic picture of your earnings over a set period.
Realtime Royalty Tracking and your existing royalties report work in tandem to provide a versatile, robust system for managing your earnings. The new feature caters to your need for immediate updates, while your old report continues to deliver an in-depth, retrospective view of your earnings.
We thank you for your continued trust in our platform. This new feature marks another step in our journey to empower creators and provide the best possible user experience.
Should you have any queries regarding Realtime Royalty Dashboard or any other aspect of your account, please reach out to me!
Keep Creating. Keep Tracking.